Welcome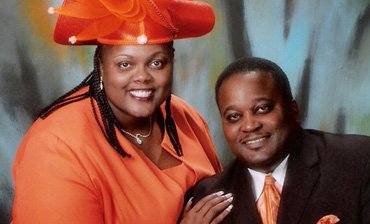 Dr. John H. Smith Jr. and Lady Cynthia B. Smith
Welcome to the Mount Calvary Baptist Church of Orange Texas, home on the Web. Here, you will receive a taste of the ministry God has given us to share with the entire world. It is our our hope, that it will positively impact your life!
Service Times
Sundays:
Sunday School at 9:30 am
Morning Worship at 10:45 am
Night Worship Services: 1st Sunday Night 6:00 pm
Mondays:
Brotherhood at 6:00 pm
Senior Mission at 6:00 pm
Mary Magdalene Mission Circle at 6:00 p.m.
Wednesdays:
Youth Group at 6:00 pm
Equipping the Saints Learning Academy at 6:00 pm
Anointed Mid-Week Worship Services 7:00 pm
Thursdays:
Seminary Extension Accredited Ministry Classes 6:30-8:00 pm
Dr. John H. Smith Jr., Instructor
Pastor's Notes
Take the opportunity to read inspirational devotionals or topical writings from our Pastor, Dr. John H. Smith Jr. We are certain that there will be something here that will encourage your hearts and strenthen your walk with God. Simply click on the link below...